Pastor Chola Mukanga started serving the Lord at Grace Baptist Church Bexleyheath (GBCB) in October 2016. Prior to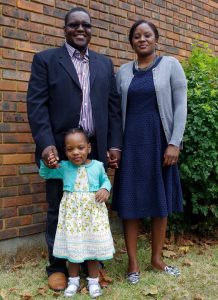 that he was serving as an Elder at Titmuss Avenue Baptist Church before he was called to serve at GBCB.
He is married to Eunice and they have a young daughter Abigail. Prior to taking up pastoral responsibilities in October 2016, he worked as a Senior Economic Adviser to the UK Government and advised various organisations on development economics.
He is currently serving as trustee of Grace Baptist Partnership (GBP), Tools with A Mission (TWAM) and Proclamation Zambia (PZ). He enjoys blogging, playing chess, reading books and watching science fiction. Chola maintains a blog on life and faith which can be accessed here.